Pu$$y Fairy Yoni Bar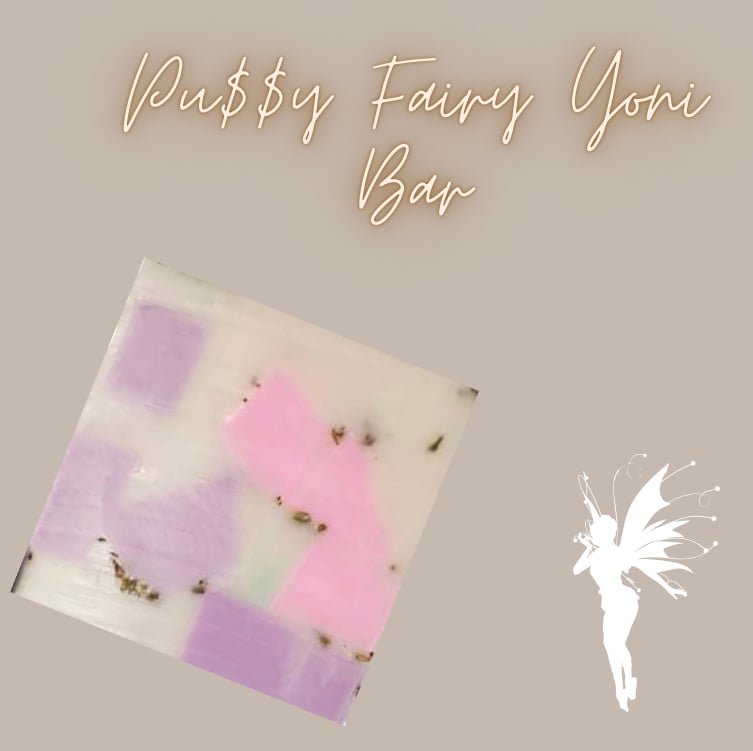 Perfect feminine car bar that helps reduce odor, fights yeast and bacterial vaginosis, balances out your ph balance, and tightens your yoni. This magical bar will leave you feeling refreshed throughout the day.
-Lavender Buds/Rose Petals
-Sodium Hydroxide
-Essential Oils
-Tea Tree Oil
-Apple Cider Vinegar
-Shea Butter
-Soap Base
Infused with Ayurvedic Healing Mantra. Tested on Family & Friends. Handcrafted in Small Batches with Love.
DISCLAIMER
This information has not been evaluated by the Food and Drug Administration and is not intended to diagnose, treat, cure, or prevent any disease.